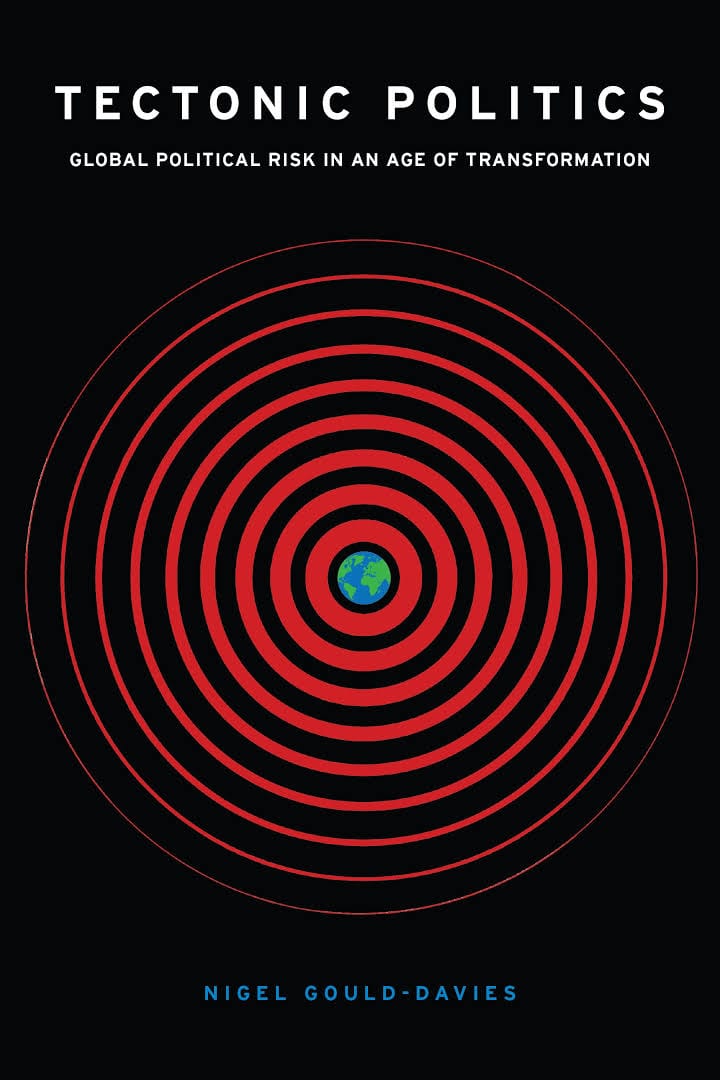 Book Title:
Tectonic Politics: Global Political Risk in an Age of Transformation
Author: Nigel Gould-Davies
Details: Brookings Inst. Press/Chatham House, published May 2019, 191 pages.
Tectonic Politics is an accessible introduction on what is political risk. The book is relevant for companies of all sizes, from start-ups to larger corporations. Nigel Gould-Davies explains the radical change that political risk is going through. Companies already struggled with the classic form of political risk, which included aspects such as regulatory and expropriation issues. Today's political risk is much more dynamic, driven by fast-changing societal norms. Governments derive legitimacy from sensing popular moods, which companies have to anticipate. The book offers a helpful framework to conceptualise political risk and get organised to manage it. The argument is that companies should adopt an approach of engagement. They should act in concert with society and weave its activities into a social narrative. The book argues companies have to go beyond the mindset that companies are norm-takers. Companies must improve its understanding of who are relevant political actors and how to communicate with them.