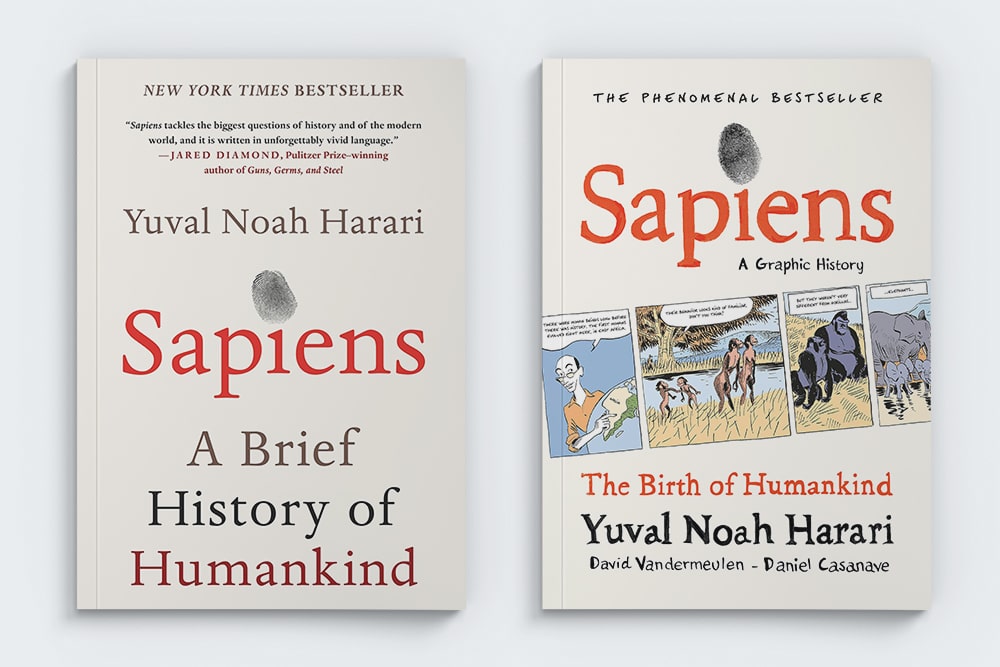 Original Book: Sapiens, A Brief History of Humankind, by Yuval Noah Harari, published by Harper in February 2015.
Graphic Version: Sapiens, A Graphic History, The Birth of Humankind, by Yuval Noah Harari with David Vandermeulen and Daniel Casanave, published by Harper in October 2020.
Sapiens is a classic. The book is a fascinating account of humanity's journey from its origin to today. The book traces the pivotal moments that have transformed our species. It explains the crucial role of cities, of art, language, religion and warfare.
Just recently published,  the graphic version is a work of wonder. The comic approach makes the book more accessible to an audience that prefers visual cues. What's more, the visual cues add a new level of depth to  the ideas outlined in the book. This is because it forced the author to bring some of the concepts to life. Characters and their stories make abstract ideas real.
To find out more, I highly recommend Yuval's website. Most of his fascinating interviews are linked there. One of my favourite talks is with Thomas Friedman: