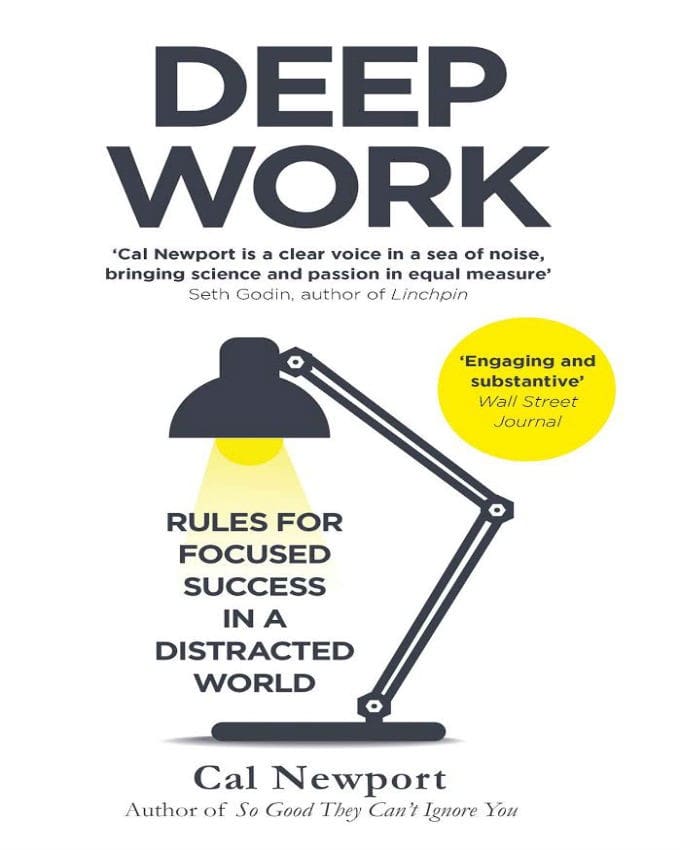 Book Title: Deep Work: Rules for Focused Success in a Distracted World
Author: Cal Newport
Info: Published by Piatkus, January 2016, 305 pages.
Deep Work makes the case for creating period of creative time. These moments of time enable a much higher productivity. They are also a way of fighting distractions. They create the environment to be out best and new develop skills. Ultimately, deep work helps with achieving a sense of fulfilment. The opposite of 'deep work' is 'shallow work'. Such work includes coordinating activities and responding to ad hoc queries. The book proposes multiple models to create space for deep work and contain shallow work. These models suit various professions and personal styles. For example, a writer, artist or researcher may need long seasonal stretches of productive time, followed by periods of teaching or administration. The corporate worker may need dedicated half days to think about a single issue. The rest of time time is free for meetings and reacting to events.
Even if much of the book is 'common sense', it encouraged me to experiment with moments of deep work. I've learned that blocking a few 45-min slots for creative bursts suits me very well. I can make rapid progress on both work and personal projects.